20-06-2018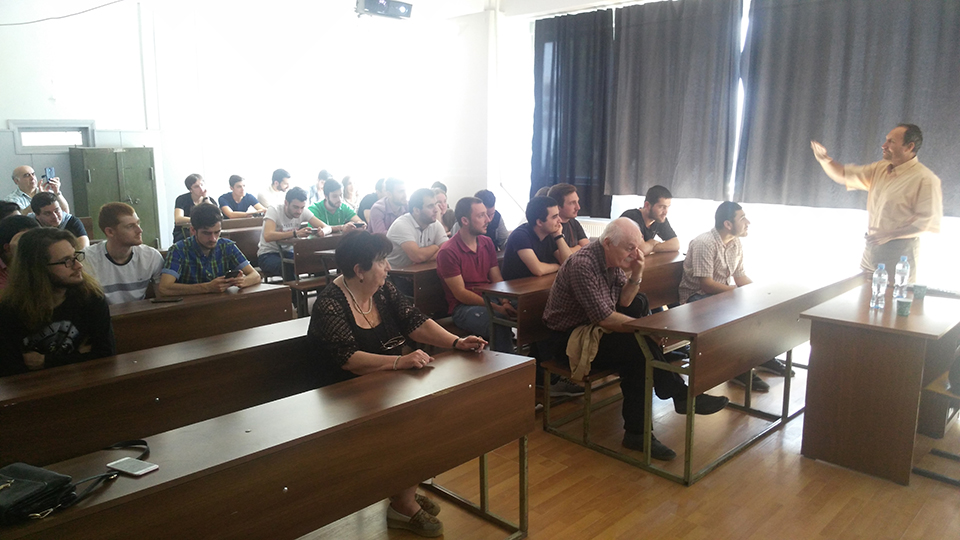 On 4 -9 June, Prof. János Sztrik from the University of Debrecen (Hungary) had been delivering the course on the modeling of information technology systems.
The Head of Department of Informatics Systems and Networks at the University of Debrecen, Prof. János Sztrik delivered the lectures within Erasmus+ mobility for teaching activities project coordinated by University of Debrecen.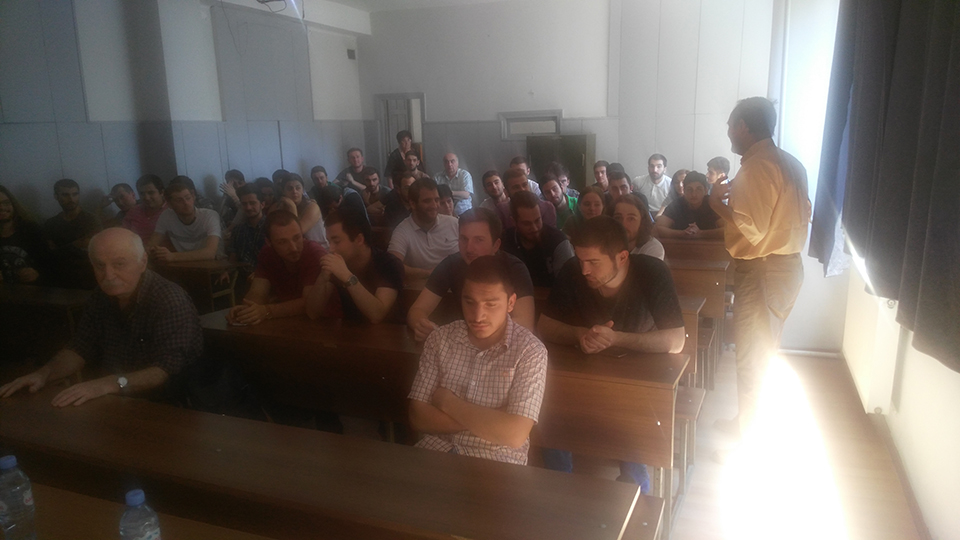 The course covered the issues how queueing theory could be applied in the analysis and design of complex infocommunication systems, introduction of queuing systems, tool supported analysis of systems, etc.
It should be noted that there have been successfully performed mobility activities defined in Inter-Institutional Agreement between GTU and UD and GTU III year student Rostom Baravi from the Faculty of Informatics and Control Systems and Professors of mentioned Faculty: Revaz Kakubava, Vakhtang Kvaratskhelia, Teimuraz Tsabadze, Vazha Tarieladze have participated in ongoing Erasmus+ mobility project. Herewith Professors of UD, János Sztrik and Agota Figula delivered the lectures at GTU within the project as well.
During the mobility stay was held the meeting at GTU International Relations and Standards Office as well. At the meeting were discussed the working details of the preparation and completion of Memorandum between GTU and UD.