14-05-2018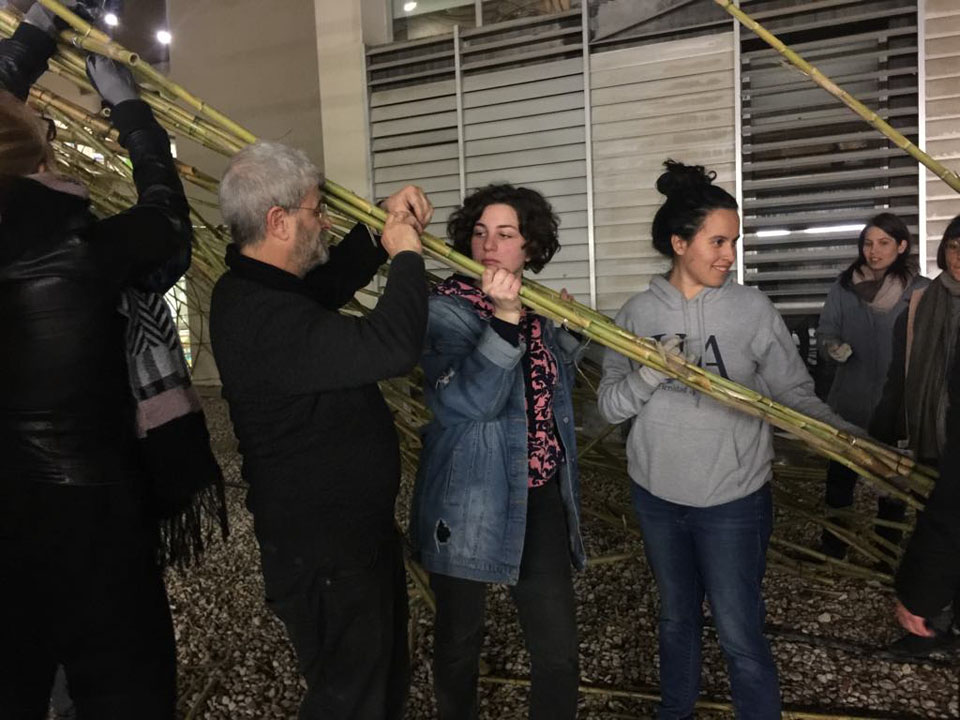 Fr om 29 January to 2 February, 2018 at the University of Alicante (Spain) was conducted International Workshop, wh ere GTU Erasmus+ students, Ana Gobejishvili and Nino Shubitidze successfully participated.
Ms. Ana Gobejishvili and Ms. Nino Shubitidze are third-year undergraduate students of the Faculty of Architecture, Urban Planning and Design at Georgian Technical University and they continue their studies at the University of Alicante within Erasmus + exchange project (for 2017-2018 academic year spring semester), coordinated by Spanish University.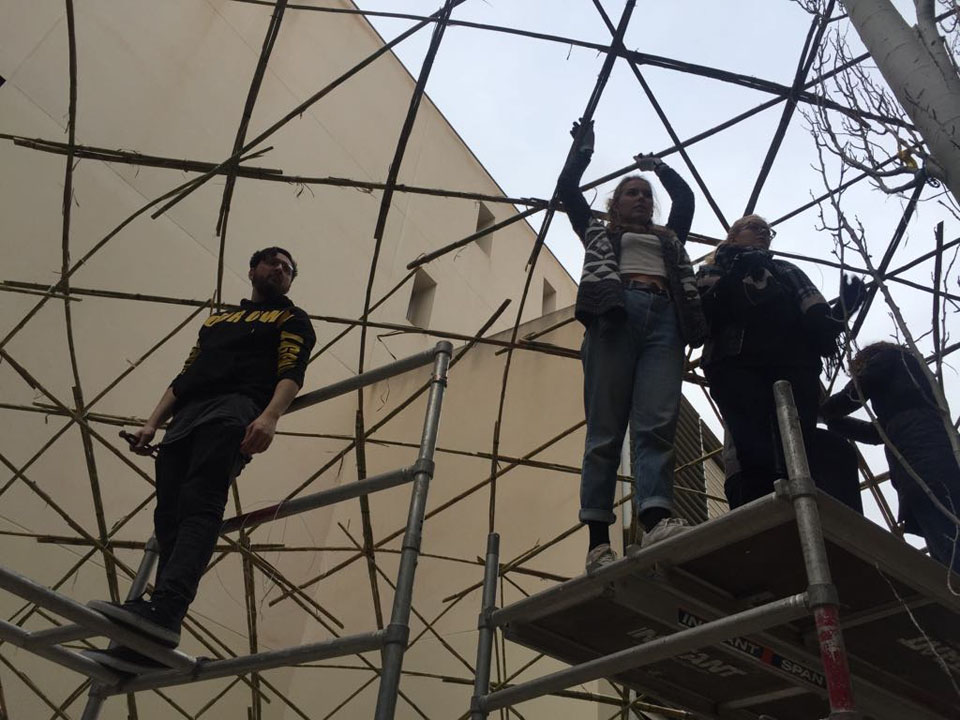 Famous Italian architect Sergio Pone conducted above mentioned International Workshop. Italian Professor works on wooden constructions. He was invited by the University of Alicante to present his working techniques to the students. During 3 days he was working together with the students to prepare the structural model for the internal courtyard of the Faculty of Architecture at the University of Alicante. Five creators of separate models finally combined their ideas and started realizing the project using Bamboo as a material.
Italian architect approved the work of the group with Georgian students.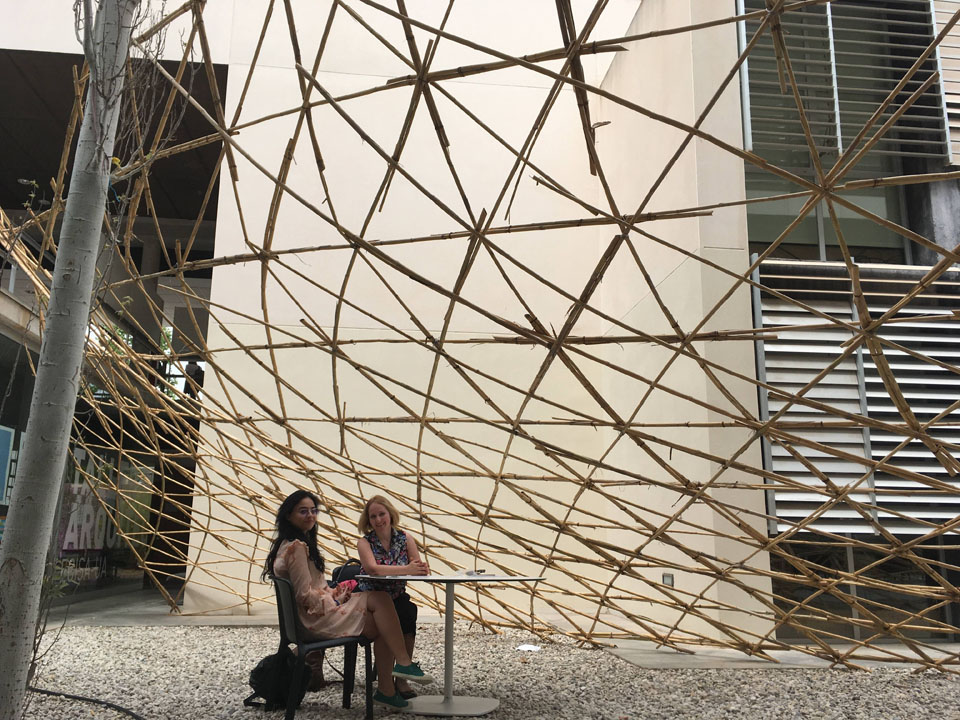 Academic staff and other representatives of the Faculty of Architecture attended project presentation.
The University of Alicante is a public University located on the Mediterranean coast. Because of historical influences, excellent location and magnificent connections, it is a diverse-oriented and welcoming University with one of the best campuses in Spain, not only in terms of infrastructure, but also in terms of landscaping, sustainability and gender equality with strong scientific and academic credibility.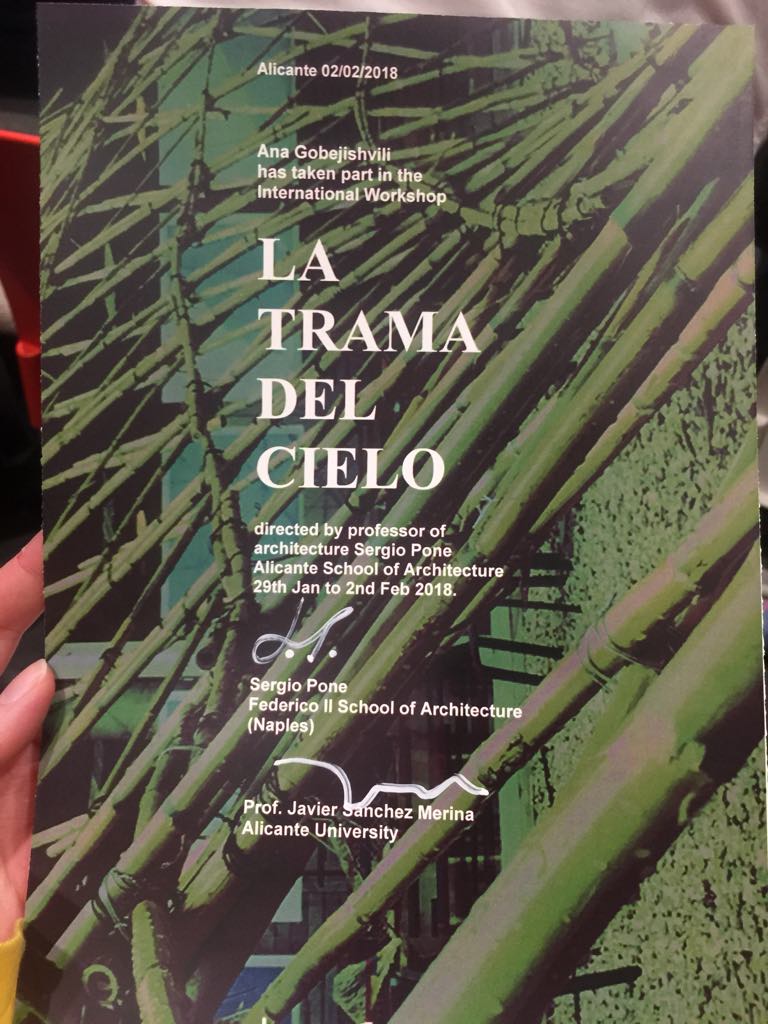 It is a multidisciplinary University with study programs in all fields of knowledge organized in six faculties and a polytechnic school. The University community is made up of about 3,800 academic and administrative staff members and over 32,000 students enrolled in official degrees.
It is a bilingual University with a clear international vocation for which it is firmly committed to multilingualism, both to institution and to all members of the University community. That is why the University has introduced English as a teaching language in some of official degrees. Also, many of cultural activities and courses are taught in English, French and other languages.
The University of Alicante is open to the Mediterranean and to all cultures worldwide, and welcomes around 1,200 foreign students each year and around 2,000 students from other Spanish regions.