28-02-2018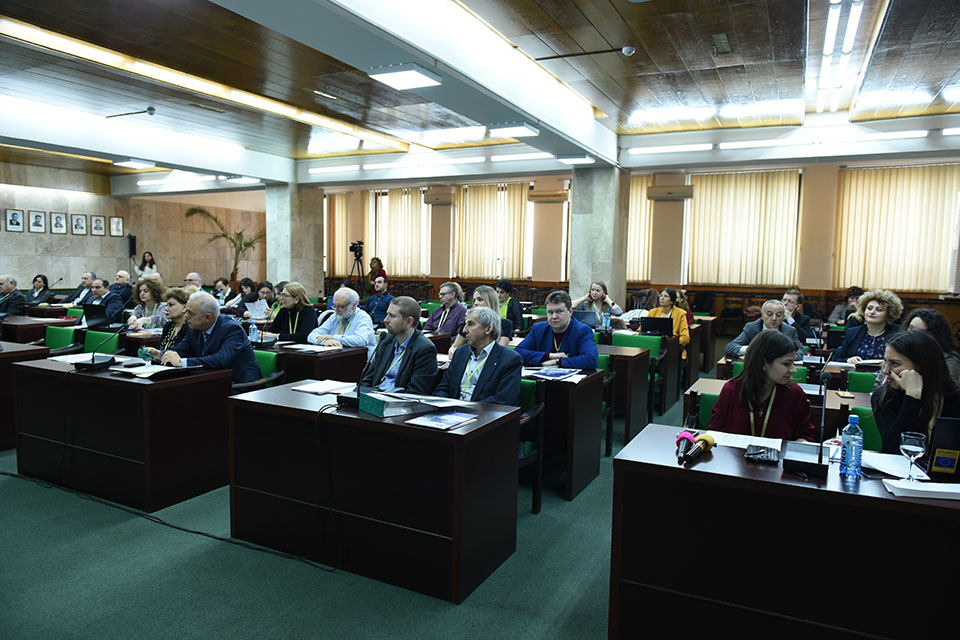 On 15 – 16 February at Yerevan State University (YSU) (Armenia) was held the kick-off meeting of EU funded ERASMUS+ project PRINTeL (№585760-EPP-1-2017-1-AM-EPPKA2-CBHE-JP). Georgian Technical University participated in the meeting as a member of the project consortium.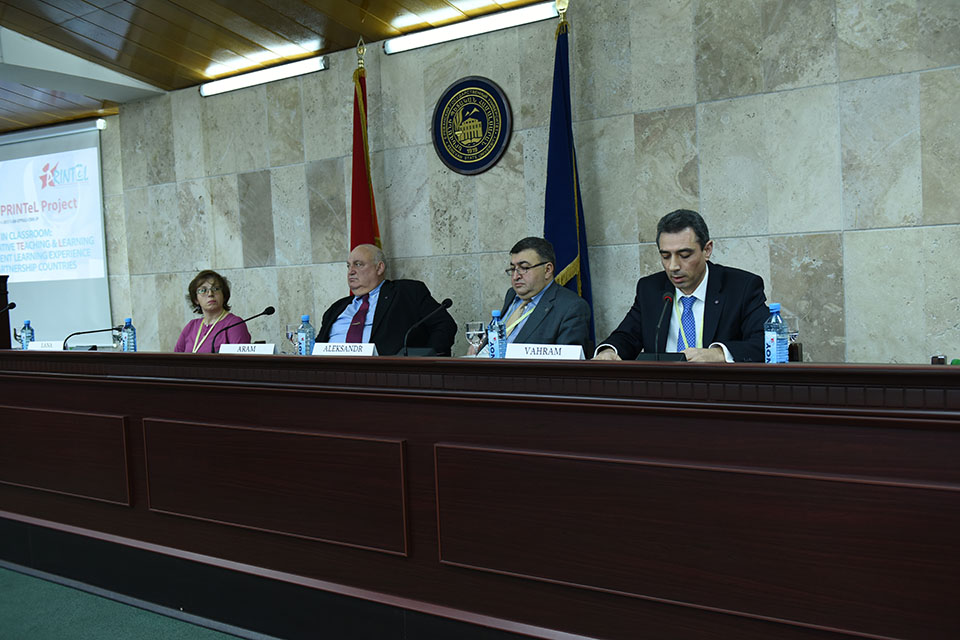 The project PRINTeL - "Change in Classroom: Promoting Innovative Teaching and Learning to Enhance Student Learning Experience in Eastern Partnership Countries" aims at the promotion of development and innovation in teaching and learning in Armenia, Georgia and Belarus and modernizing higher education in the partner countries by introducing new technologies in the teaching process. The duration of the project – 3 years and it ends in 2020.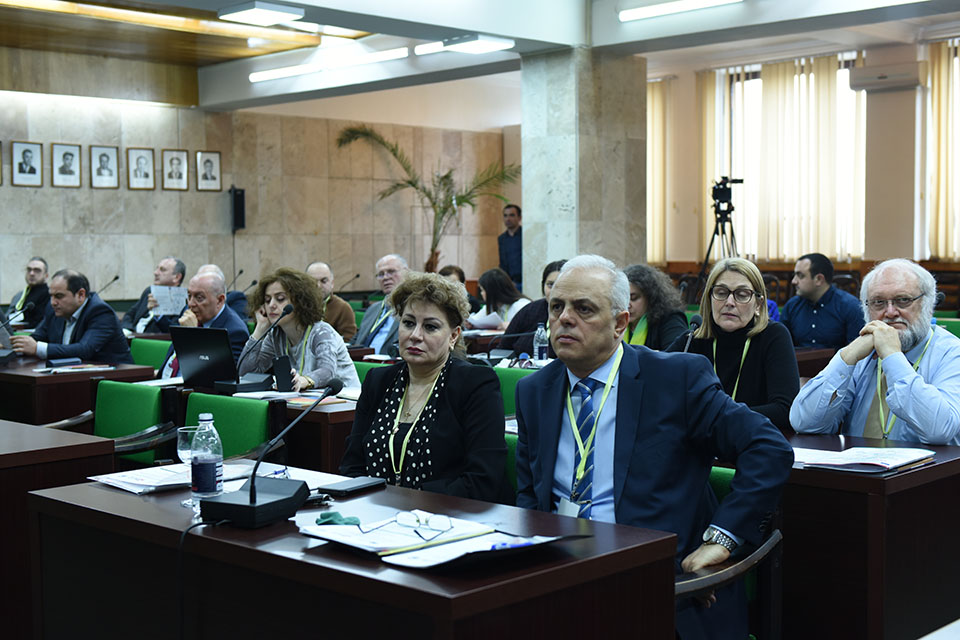 Yerevan State University is a coordinator of the project. Project partners are the leading universities in Armenia, Georgia, Belarus, Belgium, Spain, Portugal, Sweden and Austria such as National Polytechnic University of Armenia (NPUA); Vanadzor State University after H. Tumanyan (VSU) and National Center for Strategic Research in HE (NCSRHE); Ilia State University (ISU) and Iakob Gogebashvili Telavi State University (TeSaU); Belarusian State University (BSU),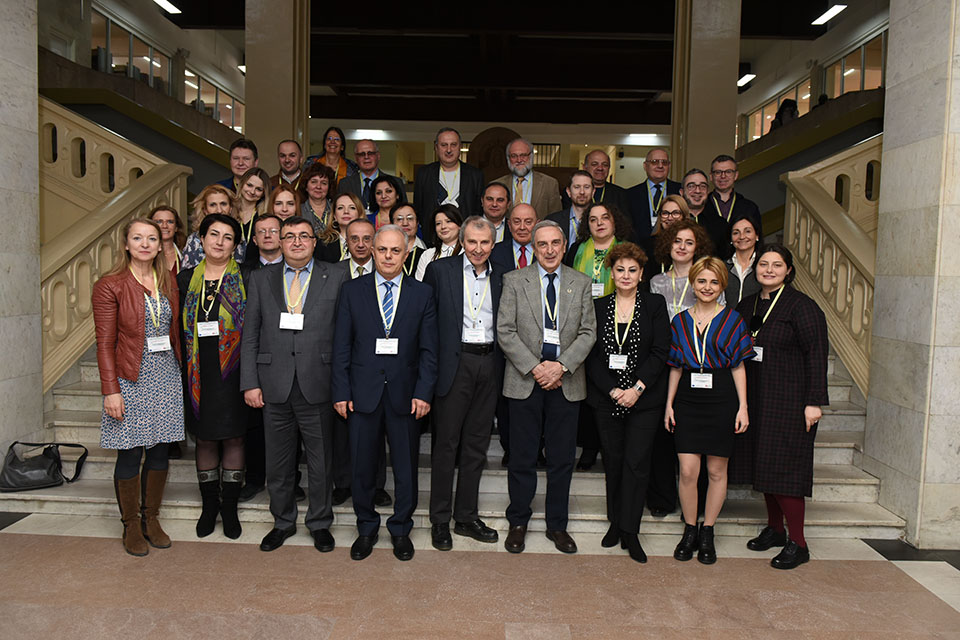 Brest State Technical University (BrSTU) and Yanka Kupala State University of Grodno (YKSUG); Universitat de Barcelona (UB); Universidade do Porto (U. Porto); Linkopings Universitet (LiU); Katholieke Universiteit Leuven (KU Leuven) and FH Joanneum Gesellschaft mbH (FHJ). The representatives of mentioned institutions attended the meeting. At the meeting were discussed the project objectives, issues related to the project implementation and the activities planned in this regard.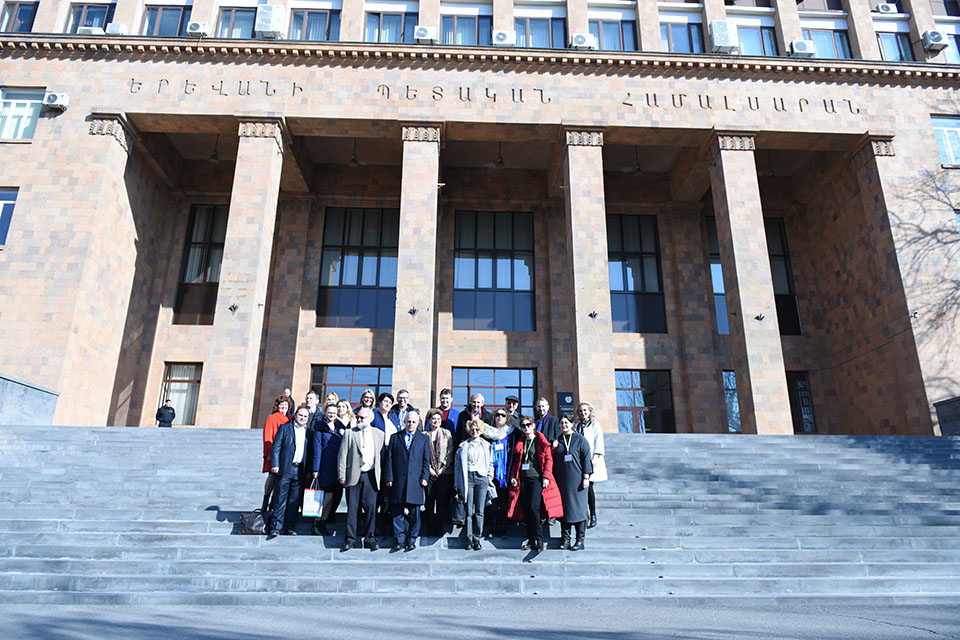 GTU was represented by Prof. Otar Zumburidze, Head of International relations and Standards Office and Assoc. Prof. Boris Gitolendia (Faculty of Transportation and Mechanical Engineering).
For more detail information about the kick-off meeting see
YSU
and
YSU Quality Assurance
websites.