23-05-2017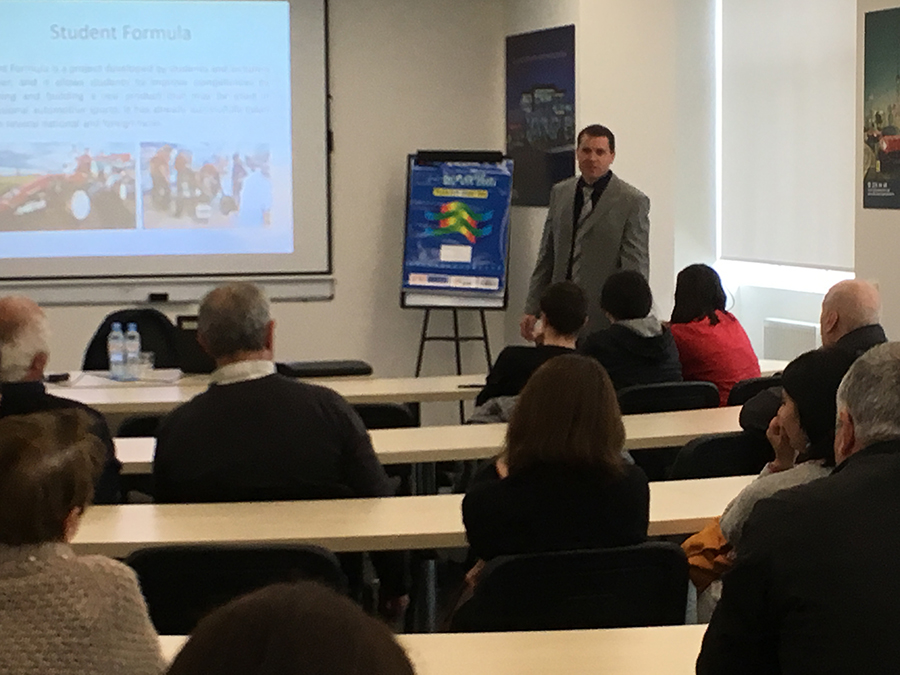 On 15 - 19 May, Dr. Jurijus Tretjakovas from Vilnius College of Technologies and Design – VTDKO (Lithuania) has been delivering the course about mechanical engineering teaching methods.
Dr. Jurijus Tretjakovas has been visiting GTU Faculty of Transportation and Mechanical Engineering within Erasmus+ mobility for teaching activities. The course covered the issues of theoretical mechanics and mechanics of materials. The lectures were conducted within Erasmus+ mobility project, coordinated by VTDKO.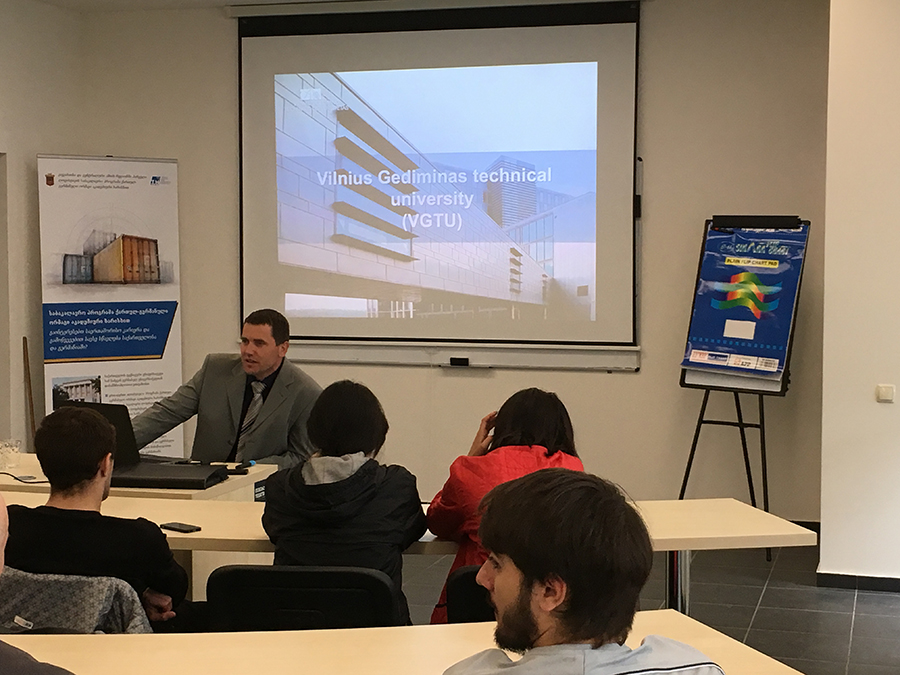 On 18 May Lithuanian scientist delivered a public lecture "Displacement of the two support beam" attended by the students and Professor-teachers.
At the meeting with Prof. Otar Gelashvili, Dean of the Faculty he also made the presentation about VTDKO and the study opportunities in Lithuania. At the meeting were discussed the issues related to joint research projects as well.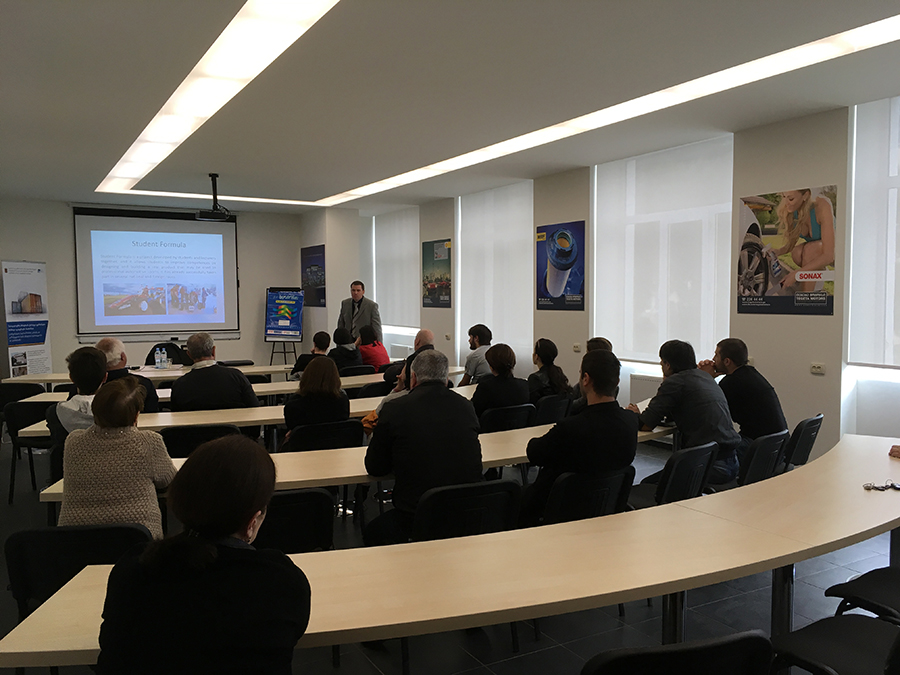 During his stay Dr. Jurius visited GTU popular scientific-educational labs, such as virtual and real virual labs at the Department of Engineering Physics, etc.
Mobility schedule included working meetings with the representatives of GTU International Relations and Standards Office. At the meetings were discussed the details of the possibilities to launch new joint projects and its perspectives under Erasmus+ Key Action 2 Capacity building in the field of higher education.