16-03-2021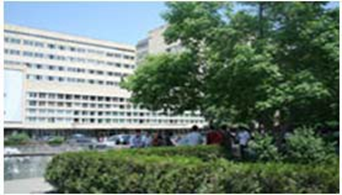 Georgian Technical University holds the 2nd International scientific-technical conference "Information Society and Technologies for Intensification of Education" on May 21-23, 2021, dedicated to the 50th anniversary of the department of "Automated Control Systems" of Georgian Technical University and to its founder, head of the UNESCO department, 80th anniversary of Academician Gocha Chogovadze.
21-23 May 2021, Georgian Tecnical University, Tbilisi
CONFERENCE TOPICS
Section 1 - "Automated Control Systems"
Technologies for Modeling Industrial and Social Processes. Reliability of Computer Systems. Cyber Security Problems and Ways to Solve them;

Ecosystems, Big Data and Web Technologies. Systems of Machine Learning and Data Mining. Nanotechnologies in the Information Society;
Software Engineering of Management Information Systems. Mobile and Hybrid Programming

Technologies. Information Society and "Cloud Technologies".
Section 2 - "Information Society"
Information Society - a New Historical Stage of Civilization Development. Artificial Intelligence and Industry_4 / 5;

Media Technology and Media Informatics. Human-Machine Interactions. Virtual Reality Systems and Computer graphics;

Technologies of Intellectual Education and Didactics of Informatics. Society and information systems in the context of the COVID-19 pandemic.
Forms of work of the conference: Full-time and distance participation (teleconference).
For more information about the conference follow the link:
http://www.conf-unesco.gtu.ge/