20-01-2019
On December 25, 2019, at Georgian Technical University, for the first time was conducted GTU Entrepreneurship Day, organized by GTU International Relations and Standards office, GTU Innovations Center and Students' Self-Government.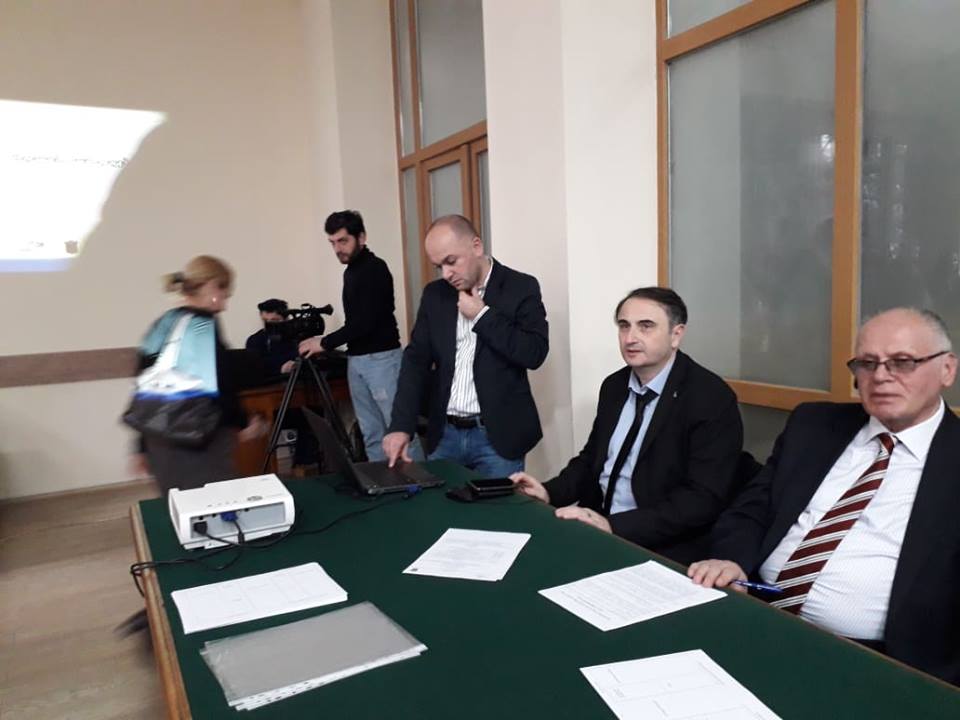 The event was held within the framework of Erasmus+ Project InnoCENS. GTU Entrepreneurship Day included various activities: Motivational and presentation speeches; Training sessions; Group works and other parallel activities.
The event was led by the experienced trainers and moderators, as well as participants fr om real businesses and GTU academic circles. The event was moderated by Professors who have undergone professional training and qualification courses in various European universities within the project InnoCENS: Associate Professors Boris Gitolendia, David japaridze (Faculty of Transportation and Mechanical Engineering) and Maka Jishkariani (Faculty of Power Engineering and Telecommunication).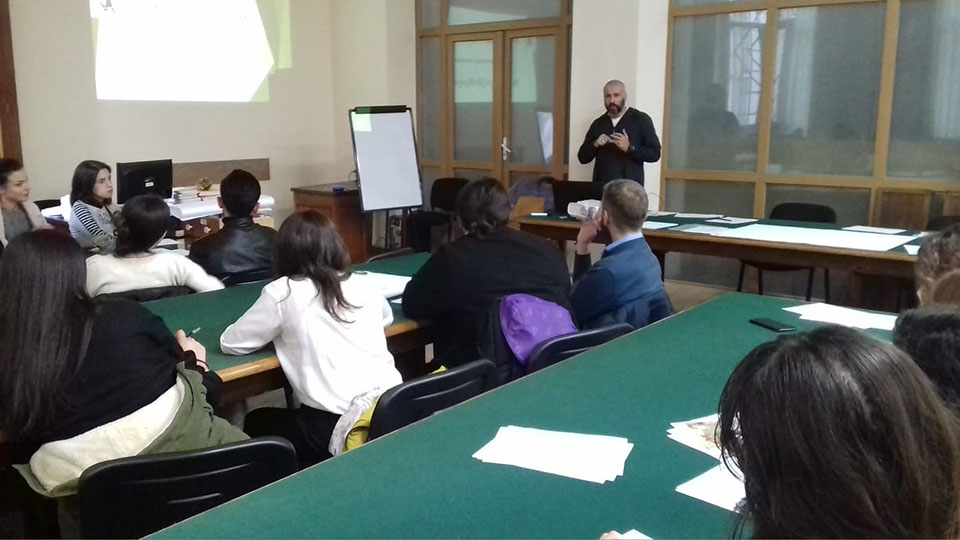 It is noteworthy that representative of project partner Georgian university participated in the event – Prof. Gizo Partskhaladze fr om Batumi Shota Rustaveli State University (Project Manager at BSU) as well. He presented carried out activities and achieved results and outcomes within the project up to date at BSU.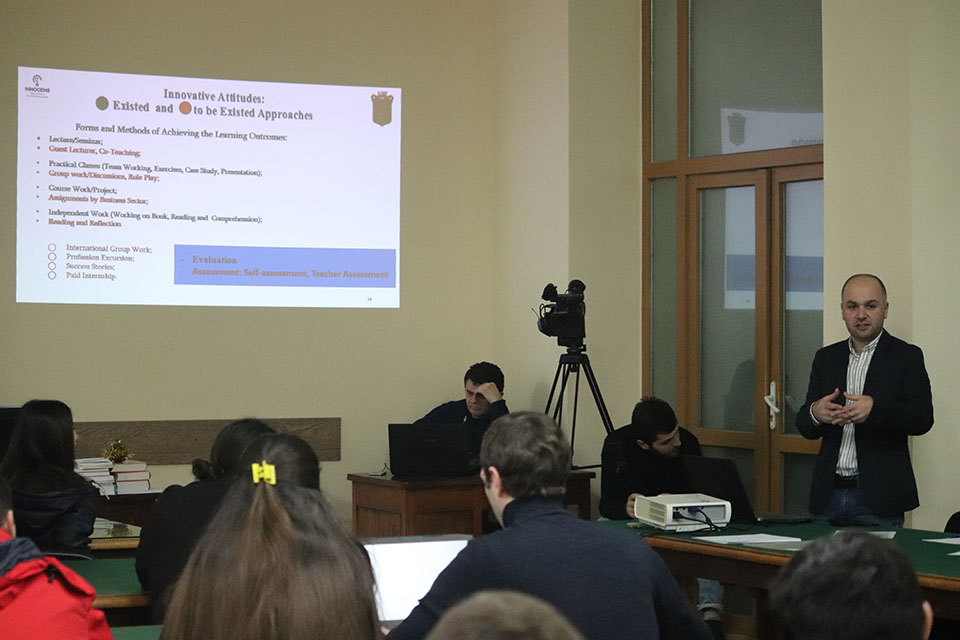 During the intensive and quite busy workshops of the GTU Entrepreneurship Day, students were provided with information about entrepreneurship in different formats considering the issues such as: Innovations; What Is Start Up? What is the product prototype; What is the mentor system? Startup stability (lean startup); Developing design thinking and business model (business canvas model); Market segmentation; Means to find and attract sources of financing; Online marketing; Entrepreneurial skills development and etc.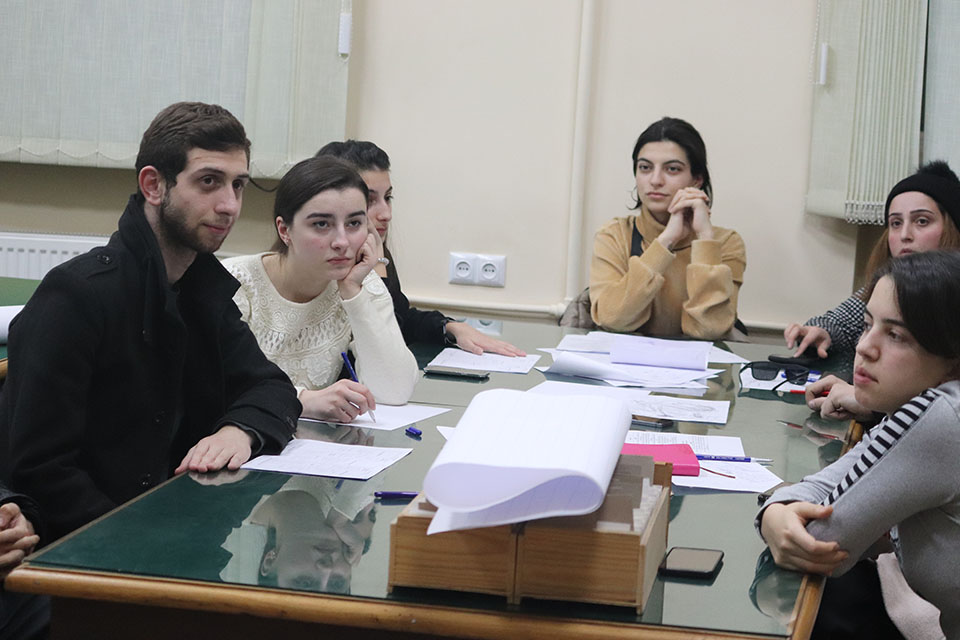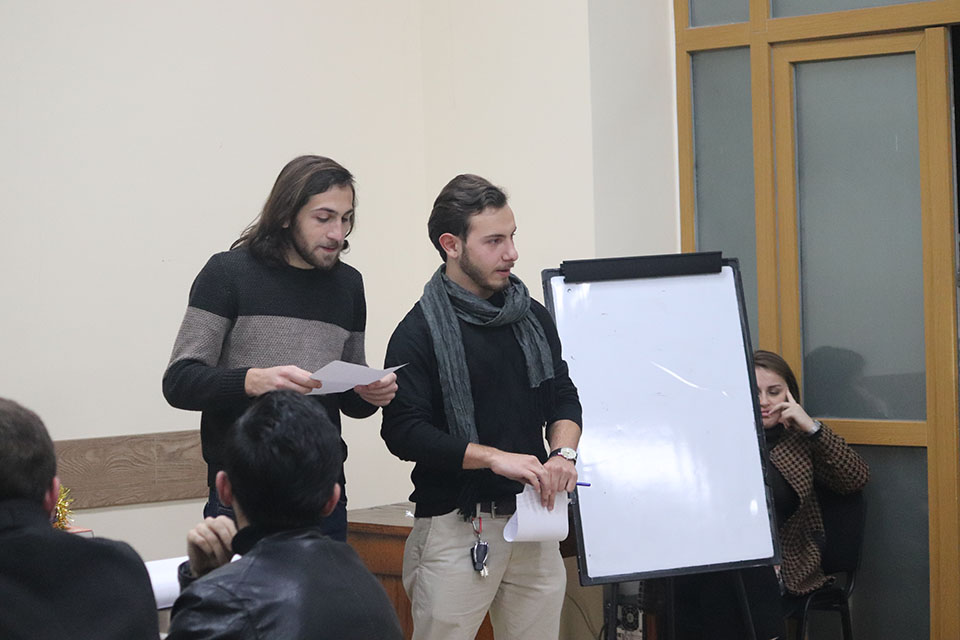 At the end of the day students presented projects, carried out with the help of mentors, and afterwards they were awarded certificates. Within the scope of the event, parallel sessions were held at the Faculties of Power Engineering and Telecommunication and Transportation and Mechanical Engineering for the purpose of implementation and adaptation of innovative teaching models for the course "Entrepreneurship Engineers" within the project InnoCENS.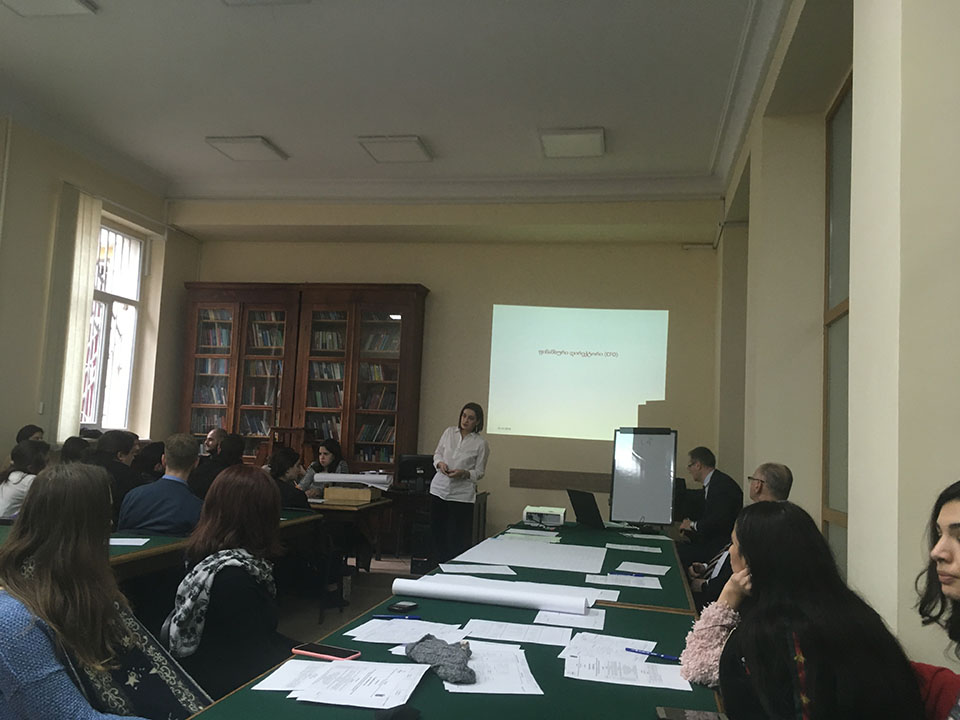 "Blended Classroom" activity was held at the Faculty of Power Engineering and Telecommunication, wh ere the leading Professor conducted lectures for the implementation of innovative methods of teaching. "Guest Lecturer" activity was held at the Faculty of Transportation and Mechanical Engineering, wh ere invited guests from the real business sector together with Faculty Professor conducted a lecture/seminar on the basis of the course examples and answered the students' questions.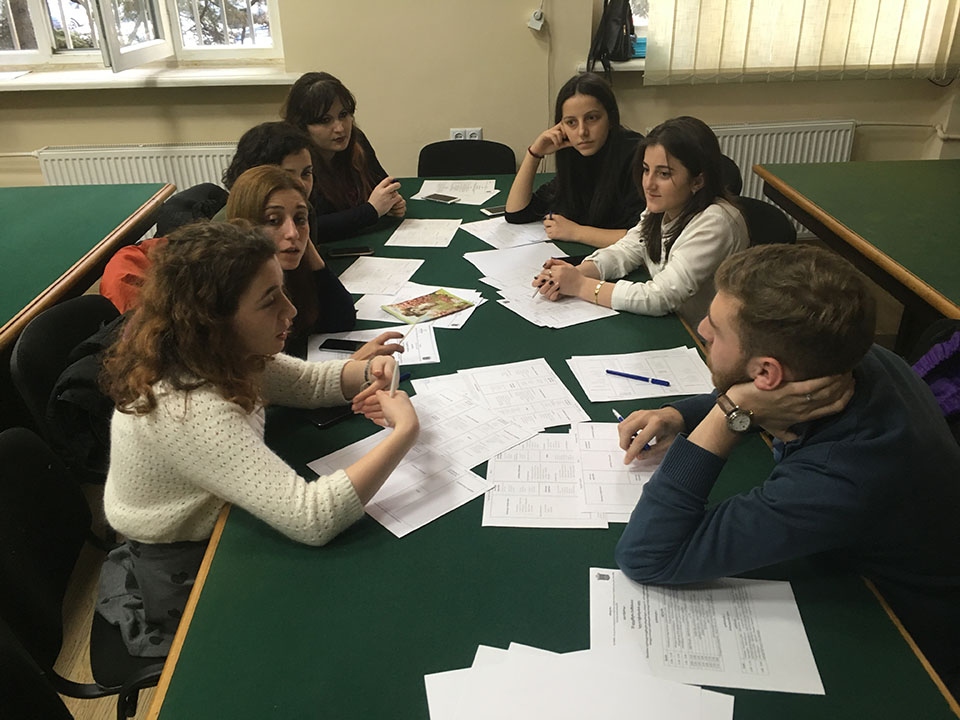 Project InnoCENS - Enhancing Innovation Competences and Entrepreneurial Skills in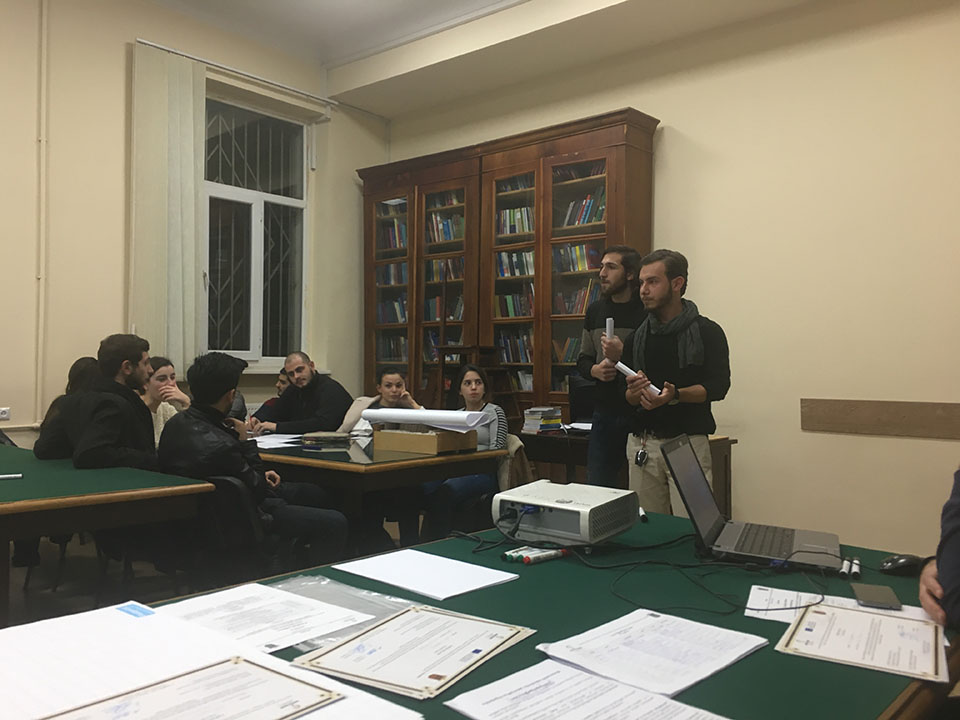 Engineering Education (573965-EPP-1-2016-1-SE-EPPKA2-CBHE-JP) was presented at GTU Entrepreneurship Day, as well as future plans of various projects by GTU Innovations Center at this stage. Herewith was announced GTU Innovation Competition, which is also implemented within the InnoCENS project. The competition includes various activities and events and involves initiating business projects whose incubation will be carried out with the help of appropriate moderators.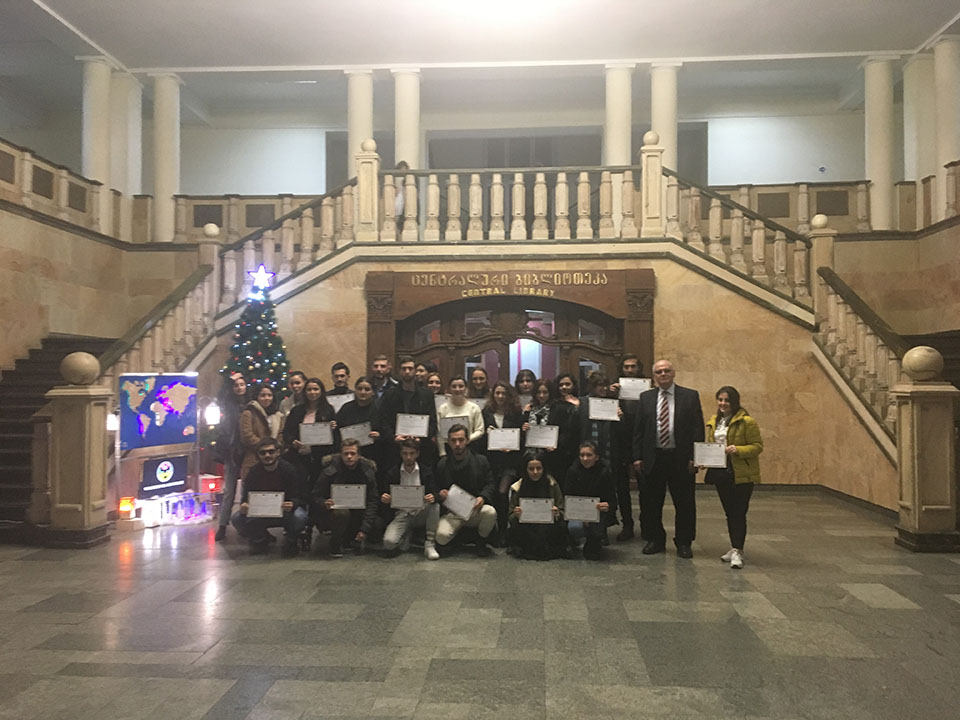 It is noteworthy that
Project InnoCENS
is coordinated by Swedish Royal Institute of Technology – KTH. The main objective of the project is to enhance innovation competences and entrepreneurial skills in engineering education through university-business cooperation in order to support creation of new enterprises, new jobs and economic growth in the partner countries: Georgia, Armenia, Belarus and Kazakhstan. Georgian Technical University is a Local Coordinator of the project in Georgia.
More detail information about the Project InnoCENS visit
GTU International Relations and Standards Office website
.