28-11-2018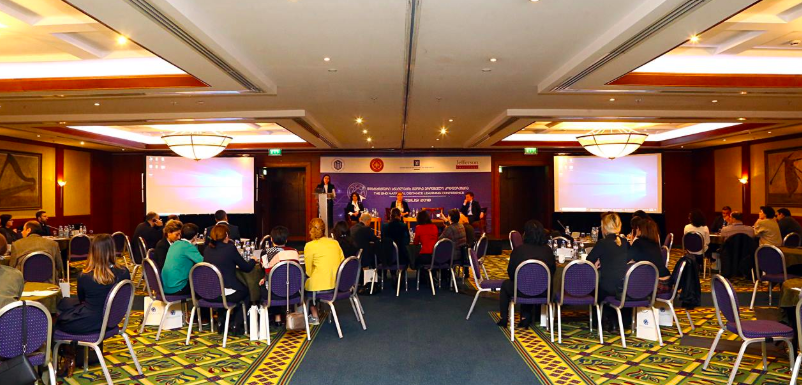 On 20 November, at Hotel Courtyard Marriott was held the Second National Distance Learning Conference, where GTU Professor Zaza Tsotniashvili (Faculty of Engineering Economic, Media Technology and Social Sciences) presented a paper on the topic: "Advantages of Blended Learning".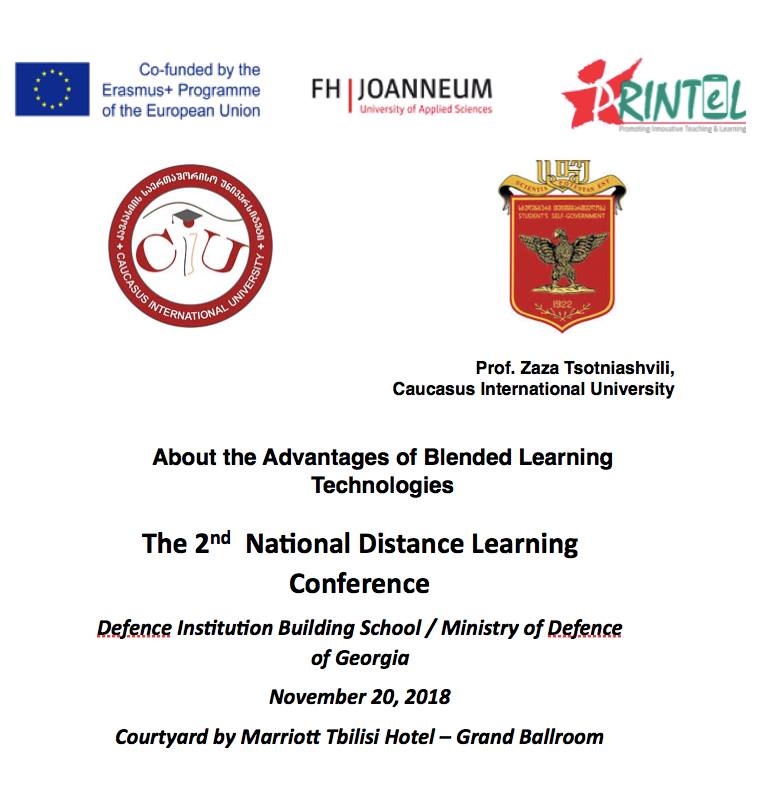 It should be noted that Prof. Tsotniashvili had been participating in TOT Training Courses on Innovation Pedagogy within EU funded Erasmus+ project PRINTeL, organized by the project partner Graz FH Joanneum Gesellschaft (Austria) in November, 2018.
Prof. Zaza Tsotniashvili shared his experience and best practice gained through above mentioned TOT training courses to the Conference participants. About 80 representatives of defense and security as well as education sectors took part in the event. GTU Professor's presentation about blended learning advantages based on the project PRINTeL activities became rather interesting to the audience.
Based on the information spread by the Ministry of Defense of Georgia, the aim of the conference is to gather organizations, teaching centers and universities working and interested in the field of distance learning in the defense and security sector, share experiences and discuss the perspectives of collaboration in relation to the development of the field opportunities.
National Distance Learning Conference was organized by Defense Institution Building School, with the support of the Ministry of Defense of Norway and Jefferson Institute, USA.