16-07-2018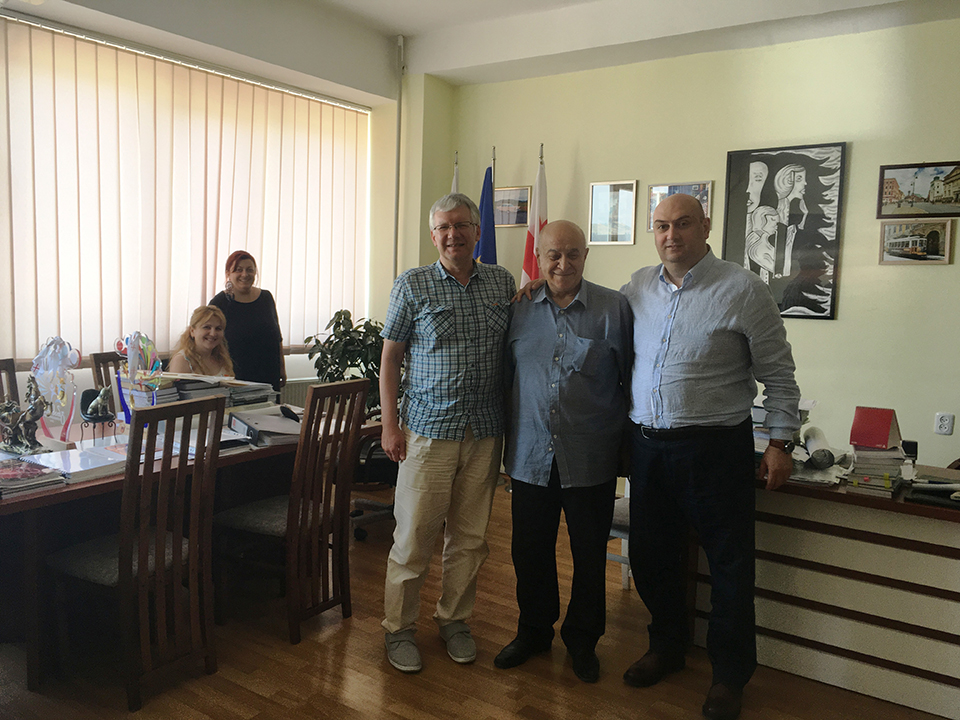 On 2- 6 July Prof. Kyril Drezov fr om the Keele University (UK) visited Georgian Technical University within Erasmus+ mobility project, coordinated by the Keele University.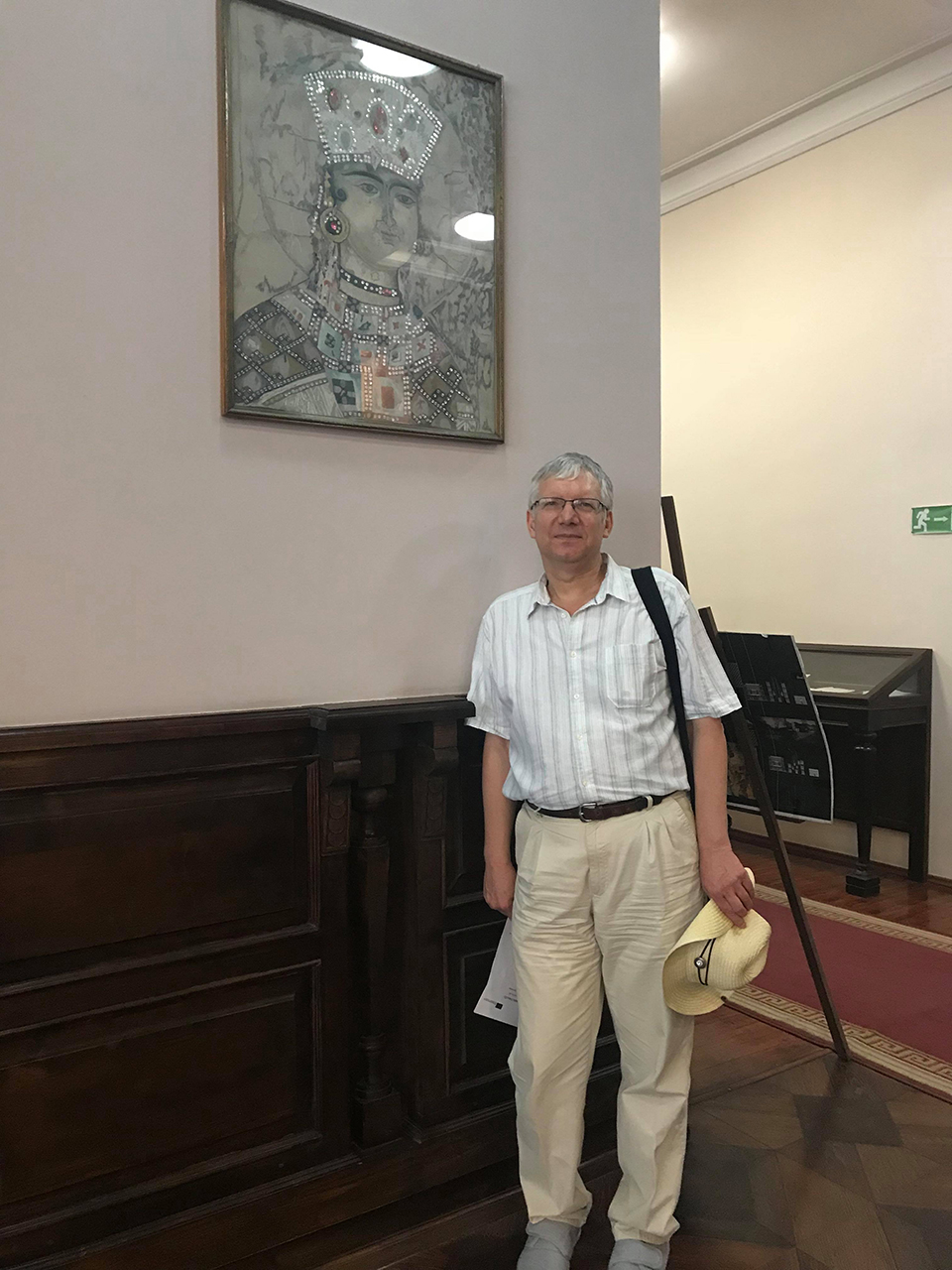 Mr. Kyril Drzov is a Professor at the Department of Politics, Philosophy, International Relations and Environment of the Faculty of Humanities and Social Sciences. He visited GTU within Erasmus+ mobility for training activities.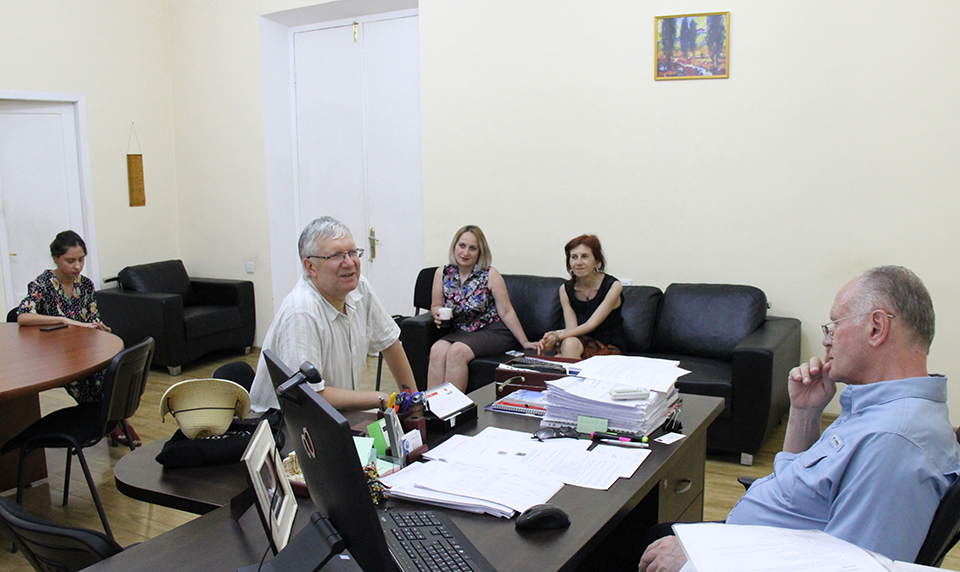 During his stay he had wprking meetings with Prof. Otar Zumburidze, the Head of GTU International Relations and Standards Office and other representatives of the Office. At the meetings were considered the details of ongoing Erasmus+ project.
Prof. Drezov was interested in current research and educational activities at GTU Faculties of Law and International Relations and Engineering Economic, Media Technology and Social Sciences.
Prof. Nana Khazaradze, Head of Department of Archeology and History of Georgia presented educational programs and syllabuses. The meeting was especially interesting for Prof. Drezov, who is Bulgarian by birth and is familiar with Georgian culture and history as well.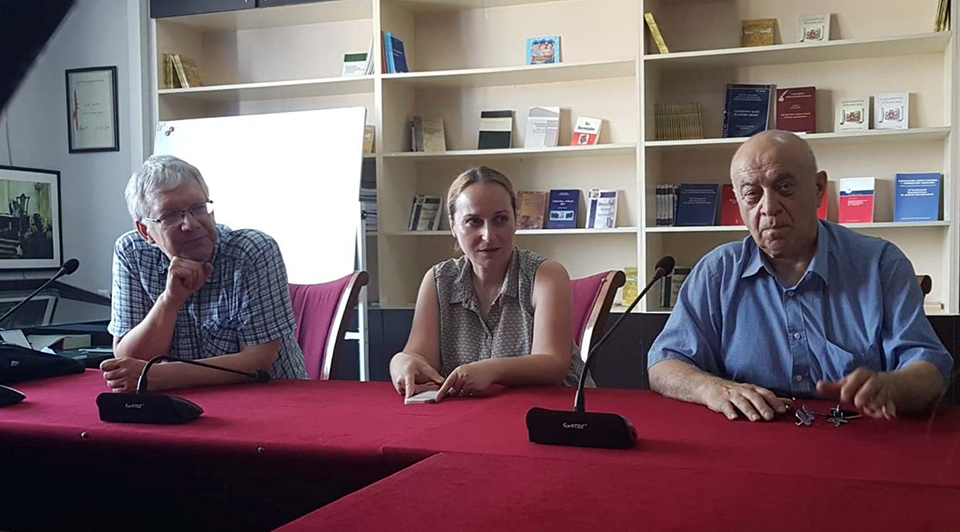 At the meeting with the Dean of the Faculty of Law and International Relations, Prof. Irakli Gabisonia were discussed the possibilities of further collaborative activities.
Prof. Igor Kveselava, the Head of Academic Department of Politics and International Relations organized meeting with the representatives of the department wh ere various issues related to political studies were discussed.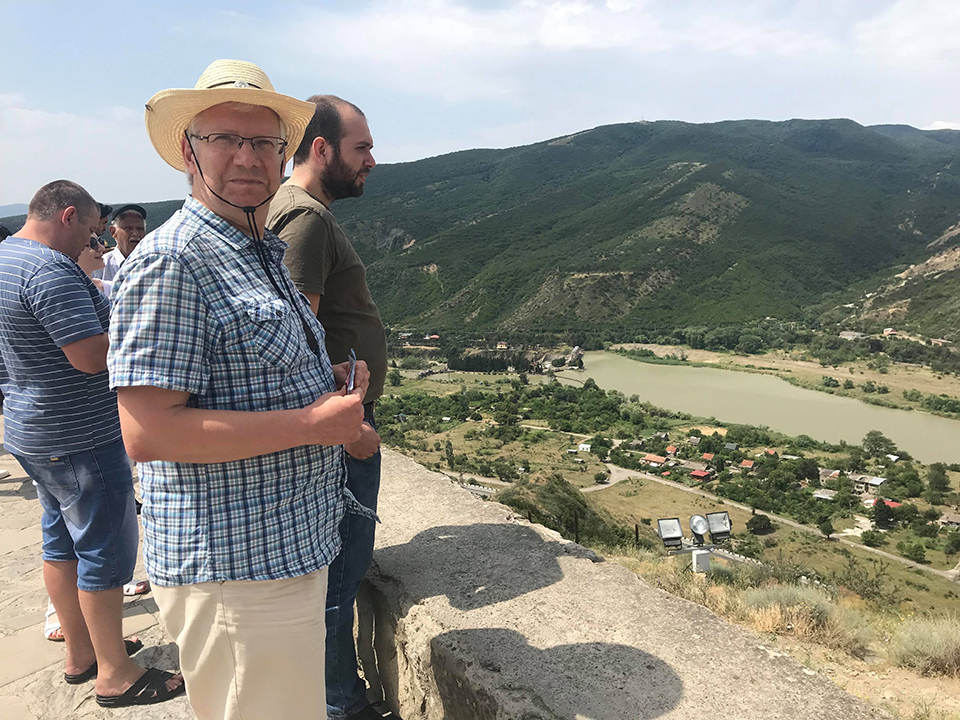 Dr. Kyril Drezov visited GTU Central Library and participated in the cultural events organized by the International Relations and Standards Office to explore historical city Mtskheta as well.