15-02-2018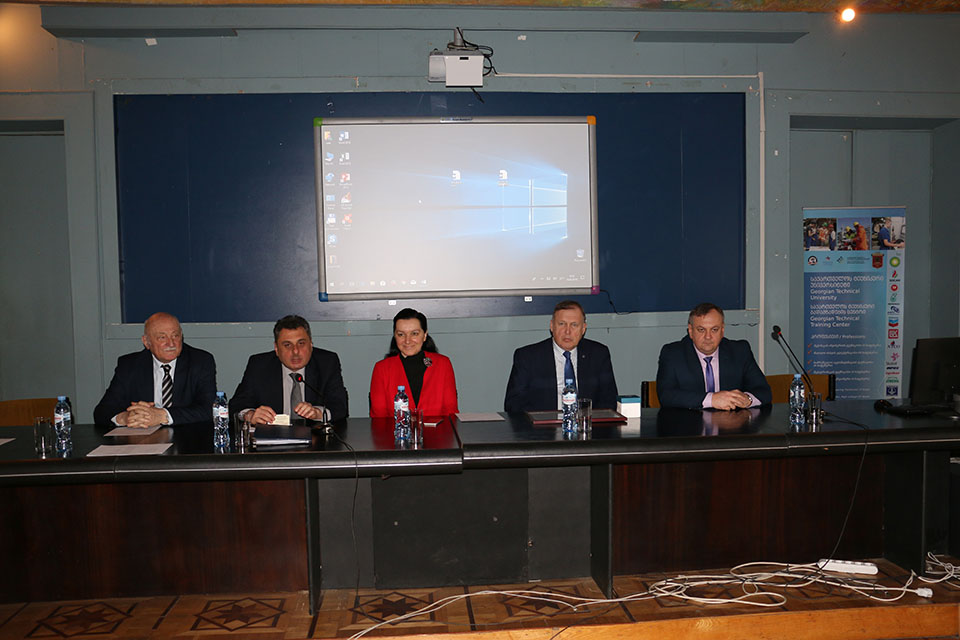 On February 14, Rector of National Technical University "Kharkiv Polytechnic Institute" - NTU "KhPI", Corresponding Member of the National Academy of Sciences of Ukraine, Prof. Yevgen Sokol visited Georgian Technical University.
During the visit was signed Memorandum between GTU and NTU "KhPI" to enhance further cooperation in educational and scientific-research activities.
Herewith due to GTU Academic Council decision Prof. Yevgen Sokol was conferred an Honorary Degree of Doctor Honoris Causa of Georgian Technical University in recognition of his contribution to the long-term and productive cooperation with GTU and for his outstanding achievements in the development of fruitful partnership between GTU and NTU "KhPI".